Fact Check: Viral video is not from Loknayak Jayaprakash Narayan Hospital, Delhi but from a hospital in Mumbai
By

Vishvas News

Updated: June 2, 2020
New Delhi (Vishvas News): Amid an increasing number of coronavirus infected patients, a video of a hospital ward is going viral on social media. In the video, it has been claimed that it is from Loknayak Jayaprakash Narayan Hospital, Delhi.
Vishvas News investigated and found that the viral video is fake. The video is not from a hospital in Delhi, but from a Mumbai hospital.
Claim
Sharing the viral video, the Facebook user 'Ashok Chaudhary Sikar wrote, "This is the situation in Delhi. There are so many dead bodies that the rites cannot be performed for even five days. Loknayak Hospital has 106 bodies. 80 in the mortuary rack and 26 on the ground." The archived version of the post can be checked here.
The video has been shared by 100 users and has be viewed by more than 3000 people.
Investigation
In the 1 minute and 24 seconds video, many patients can be seen in the ward. Some bodies can also be seen. In the first 1.18 seconds, a woman can be heard saying "Get out and upload. Put it on Facebook and tag KEM Hospital."
When we searched on Google using appropriate keywords, we found a bulletin on Youtube uploaded on May 26th, 2020, which uses the same video. The woman seen in both videos is the same. In this Youtube video as well, the woman seen in the video can be heard saying, "Get out and upload. Put it on Facebook and tag KEM Hospital."
The geolocation tagging of the Youtube video uploaded by the channel named 'Kedar TRUE TV', is also referring to KEM Hospital.
We spoke to Mumbai Bureau Chief Omprakash Tiwari of Dainik Jagran. He said, "This video belongs to a hospital in Mumbai." Vishvas News, however, does not independently confirm the date of this video.
Using appropriate keywords, we also found a link to a news report which mentions that this video is connected to KEM Hospital. The report dated May 27, 2020 states, 'Another video of Mumbai's famous KEM hospital has gone viral. It is being told that some patients of this hospital have made this video.'
According to another news report, 108 bodies are kept in COVID-19 mortuary of Lok Nayak Hospital in Delhi, but the video going viral is not related to this hospital.
The user who shared the viral video has around 25000 followers on Facebook.
Conclusion: The video which is going viral in the name of Lok Nayak Jayaprakash Narayan Hospital of New Delhi is of a hospital in Mumbai.
Claim Review :

Video shows 106 dead bodies in Delhi's Loknayak hospital

Claimed By :

FB User-Ashok Chaudhary Sikar

Fact Check :

False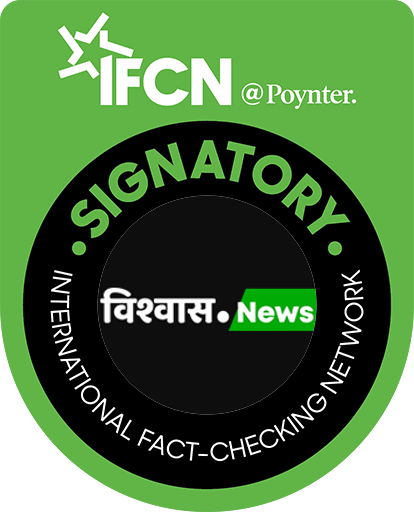 Know the truth! If you have any doubts about any information or a rumor, do let us know!
Knowing the truth is your right. If you feel any information is doubtful and it can impact the society or nation, send it to us by any of the sources mentioned below.
Tags