Fact Check: Viral Photos Showing Fungus On Goods Is From Malaysia, Not India
By

Vishvas News

Updated: May 14, 2020
New Delhi (Vishvas News): A viral post on social media shows some photos showing fungus on goods and clothes. The caption in the post claims that the pictures show fungus on branded stuff during the lockdown in Ambience Mall, Gurugram, India. Vishvas News investigated and found the caption to be false. The images are from a retail store chain, Metrojaya store , Malaysia.
Claim
The viral claim on social media shows some photos of fungus on goods and clothes. The caption in the post reads: Fungus on branded stuff in Ambience Mall, Gurugram due to Lockdown. I The virus didn't even leave it ! #BloodyVirus #NationwideLockdown. The archived version of the post can be checked here.
Investigation
The Google Reverse Image Search of the photos landed us to reports claiming that the images are from a retail store, Metrojaya (MJ) Suria Sabah, in Malaysia. As per the report, the shopping mall in Sabah, Malaysia, discovered fungus and mold on many of its goods on sale, following the loosening of the Movement Control Order (MCO) which was imposed on March 18, 2020 to curb the spread of the novel, coronavirus, COVID-19.
Here's the screenshot of the report:
Vishvas News found a statement issued by Metrojaya on its Facebook page confirming the incident and the photos.
Vishvas News wrote to Metrojaya store regarding the matter. They replied:
"Hi. Yes this incident is of our store. We have addressed this in our social media page, and have removed the affected items and done a thorough cleaning of the store."
The Metrojaya store also shared a post with us in which the cleaning and disinfecting of the stores were taking place.
They also posted that Metrojaya Suria Sabah is all cleaned up, sanitised and looking great!
Vishvas News scanned the social profile of the user who shared the post. The user named Mansoor Taqui Aatif has shared the post on Twitter. He has 941 followers.
Conclusion: The viral photos showing fungus on goods is not from India. It is from a retail store in Malaysia.
Claim Review :

Viral Photos Showing Fungus On Goods Is From India

Claimed By :

Twitter user: Mansoor Taqui Aatif

Fact Check :

Misleading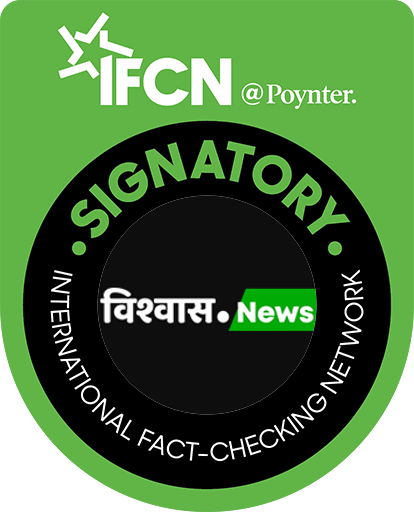 Know the truth! If you have any doubts about any information or a rumor, do let us know!
Knowing the truth is your right. If you feel any information is doubtful and it can impact the society or nation, send it to us by any of the sources mentioned below.
Tags